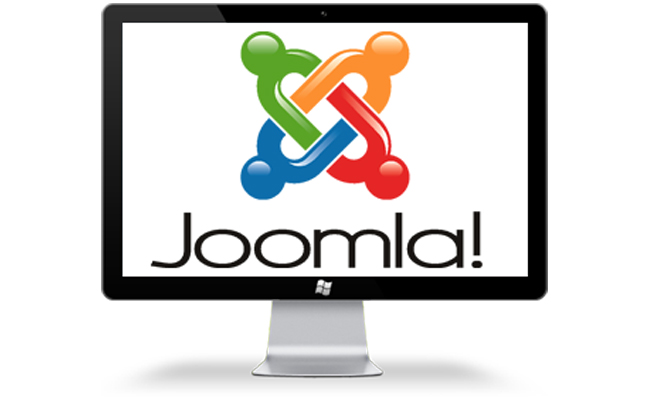 There are many reas­ons about why to choose the open-source Joomla! con­tent man­age­ment sys­tem (CMS) over Word­Press or Drupal. Joomla! is the most robust CMS and sup­ports com­plic­ated web­sites bet­ter than its com­pet­it­ors. Word­Press fails to provide enough power to handle web­sites with lots of pages, dif­fer­ent meta-​tags, or web­sites with mul­tiple applic­a­tions. Joomla! has search engine cus­tom­iz­a­tion built-in, where Word­Press and Drupal require addi­tional plu­gins and sup­port. Joomla! is 100% free and powered by thou­sands of volun­teers who are ded­ic­ated to mov­ing the pro­ject for­ward? Word­press use should be reserved for Blogs.
Joomla! is the most ver­sat­ile con­tent man­age­ment sys­tem weigh­ing in with over 8,500 Exten­sions. These Exten­sions provide usab­il­ity and func­tion­al­ity for large scale web pro­jects. These Exten­sions provide eCo­m­merce, social net­work­ing, secur­ity (such as backups), slideshows, gal­ler­ies, weather mod­ules, forms, FAQ, and hun­dreds of other import­ant sys­tems. Many of these exten­sions are avail­able for free or are cheap to pur­chase. Exten­sions can be shown on the front-​end of the web­site as mod­ule sys­tems, such as a slideshow, but they can also have func­tions that are not vis­ible to web­site vis­it­ors. Some exten­sions per­form backups for the web­site, and oth­ers are used to quickly set-​up keywords, descrip­tions, and title meta-​tags for Search Engine Optim­iz­a­tion (SEO).
Joomla​.org has a social net­work and forum that help design­ers and developers solve prob­lems and com­mu­nic­ate about future exten­sions and products.
Joomla! web­sites are easy to update and user-​friendly. Own­ers can update their website's con­tent, images, and front-page sys­tems with only a few minutes of training.
Google Analytics on Joomla!
Google Analytics is an import­ant tool to web­sites today. It enables developers and cus­tom­ers to see exactly where their hits are com­ing from and provides graph­ical rep­res­ent­a­tion of a web­sites suc­cess. Google Analytics shows the web­site admin­is­trator exactly where all of the hits are com­ing from across the entire globe. If you would like to see which keywords are most often typed in for your web­site, Google Ana­lyt­ics keeps track of every single search so that you can go for­ward with Google Adwords cam­paigns with confidence.
Install­a­tion of Google Ana­lyt­ics is easy on the Google side, but becomes slightly more dif­fi­cult when using .php instead of .html.
Once the Google Ana­lyt­ics account is con­figured in Google, try to copy and paste the form into the header of your html file. In many Joomla! web­sites that I cre­ate this is not pos­sible, but try past­ing the form using fol­low the fol­low­ing dir­ec­tions. Go to the backend of the Joomla! website and high­light Extensions/​Template Manager/​Default Tem­plate (has a star)/Edit Html. If the web­site does have atag, copy the form just before the­l­o­ca­tion. If the web­site does not have an html file install an extension.
Go to http://​exten​sions​.joomla​.org/​e​x​t​e​n​s​i​o​n​s​/​s​i​t​e​-​m​a​n​a​g​e​m​e​n​t​/​s​i​t​e​-​a​n​a​l​y​t​i​c​s​/​12097 and down­load the AG Google Analytics com­pon­ent, and install it on the back-​end of Joomla! (Extensions/​Install). In order to config­ure this click on the Para­met­ers but­ton on the upper right of the com­pon­ent. The GA Web­site pro­file id can be found in the URL of the Google Analytics View Report Page after ID. Once the para­met­ers have been set view the Google Ana­lyt­ics reports from the back-​end of Joomla! or from Google Analytics.